Indoor green plants are beautiful in terms of decoration and for air purification and mental health, which consists of several types, make sure you choose them well and arrange them in your small apartment to give a natural character, the idea of investing in green plants is a great idea, but it remains The only problem is space, so today at " deco apartment " , we offer the most important ways and tips to arrange green plants distinctively.
Read Also : Small Apartment Bedroom 
5 ways to organize plants in a small apartment
1.Place your plants vertically
2.Use wall-hung plants
3.Choose the right houseplants for your spaces
4.Use Shelves
5.Arrange houseplants with decor
Good planning in terms of design and smart use of the small apartment spaces  is the best way to get a distinctive and beautiful decor. Before installing furniture and indoor green plants in your room, take into account whether they match the decor of the apartment or I will not use them at all, which is the mistake that many fall into and lose their money, now I will explain how to arrange green plants in your apartment.
Read also : how do you keep a small apartment organized ? 
Place your plants vertically
This is the perfect solution to improve the space of your small apartment by placing green plants vertically either on the shelves or with the help of a bookcase and the way, I like is to make yourself wooden pallets in the form of shelves, this is the best and cheapest solution that allows you to create your decor.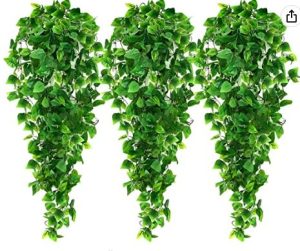 You can put books, pots, and beautiful pictures on the indoor green plants to give a nice harmonious touch to the decor.
Read Also : How Do You Do Laundry In A Small Apartment ?
Use wall hanging plants
For a small apartment, the use of hanging green plants is not easy, put them vertically to look like a wall decoration and of course be in harmony with the color of the walls and the decor of the room as a whole.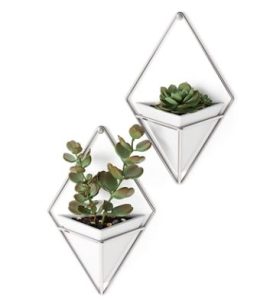 You can get this type of plant in garden centers in your area, and it is best to choose the types of plants that last for years.
Read also : how to decorate a small apartment on a budget ? 
Choose the right indoor plants for your spaces
At this point, I would like to explain the importance of choosing the appropriate colors that match the space and place it is allocated, for example, some plants are suitable for the bedroom, and other plants are suitable for the living room.
Read Also : Small Apartment Kitchen
In addition to the location, placing green plants is also subject to your needs. For example, you prefer to put beautiful plants that smell good to soften the atmosphere and have fresh air. One of the plants that I recommend putting is aloe vera because it is very effective and non-toxic.
Make sure that the important thing is to water the plants while exposing them regularly to the sun.
 Read Also : Small Apartment Bedroom 
Use Shelves
Shelves are the best way to organize and arrange green plants vertically, and they are available in abundance and according to your demand in specialized online stores, and I like that you make them yourself to put your personal touch.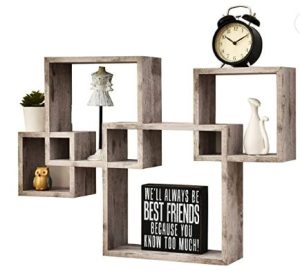 Putting plants on shelves is one of the best options to save space in a small apartment and it is the cheapest, it is better to choose other things suitable for decoration to give an excellent image of the vertical garden you have created.
The introduction of modern interiors is an excellent thing to beautify the arrangement of plants. You can use art and decorative pots, as well as various plants, to achieve a mixture of shapes and distinctive and attractive decor.
Read Also : How To Organize An Apartment Balcony ? 
Fill in the empty spaces
In empty corners of the apartment, such as the entrance, living room, and bedroom, you need to put a few things to improve the interior decoration. Among the solutions offered are indoor green plants, which I like to put in different sizes so that it looks very beautiful.
In the empty corners, a small library corner can be set up with plants and flower boxes, as well as books to purify the air.
Read Also : How To Organize An Apartment Closet ?
Arrange houseplants with decor
An ideal solution to improve small spaces and mix indoor green plants with the decor so that the placement of plants is not random and harmonious with the existing interior furniture, so you can place plants on your coffee table or near your home office, you can place bright plants in your room near the nightstands.
Read More : 
First Apartment Checklist Pdf 2022