What type of sofa to choose for a small apartment ? How to install a sofa in a small apartment ?
The sofa is the primary piece of furniture in the living room, because it is the only place where we relax, rest, and watch different TV programs with guests and friends. How to choose a sofa in the apartment and determine the size of the apartment sofa. Both articles allow you to find out the type of future sofa, which is decided by your needs. For the person, the number of people, and the space if large or small, there are thousands of types of sofas. This causes a kind of anxiety in buyers in choosing a good and modern sofa, and a price in connection with the budget of the person, especially if the person is a renter.
In the apartment furniture, we propose the best sofas for small apartments, especially since the limited space is an obstacle to decorating the apartment well and moving easily between spaces, especially if the furniture we bought does not match the areas of the apartment.
Read also : how to arrange furniture in a small apartment
best sofas for studio apartments :
Perdue 81.5″ Velvet Square Arm Convertible Sleeper
Mod style velvet futon sofa bed, 73″ convertible sofa bed with two pillows
Denver Sofa
Novogratz Brittany Sofa Futon – Premium upholstery and wood legs
Beverly 62" Upholstered Loveseat
Parlor Sofa
Andes sofa
SAVILE LEATHER TUFTED APARTMENT SOFA
Pascale Sofa
Hoxton Loveseat
Before you buy a sofa, you need to set a specific budget that fits your needs and your purchase objective. You may not need to buy a new sofa, but rather buy a used sofa in good condition via the different Facebook groups specializing in this type. Many first-home furniture stores offer quality sofas. High and affordable, in my own opinion, choose furniture from Amazon, Wayfair, Overstock, Etsy, Target, and IKEA because the prices are good, unlike other markets and stores, before the buying process, the most important step you can do is measure the area allocated to the sofa. Especially since the area is small and we must use every square meter.
Read Also : Small Apartment Laundry
The main purpose of choosing a sofa is comfort and practicality. For example, you need it to sleep, and some need it to meet with family members and friends…..
The price of a good sofa, which has high specifications, ranges from 500 dollars to 2000 dollars , depending on your budget.
1.Perdue 81.5″ Velvet Square Arm Convertible Sleeper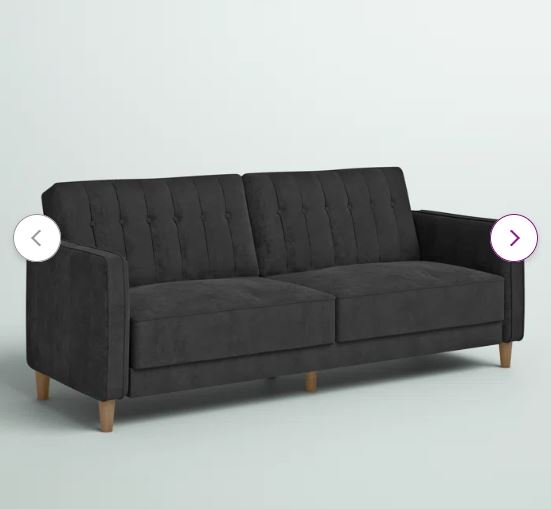 A luxury sofa at a great price, its design is amazing in different colors, to match your living room decoration, whether contemporary or classic, it combines elegance and durability, you can relax and sleep on the sofa by pulling down the seats and comfortably watch your favorite TV shows and movies.
2.Convertible Sleeper Sofa With Pillows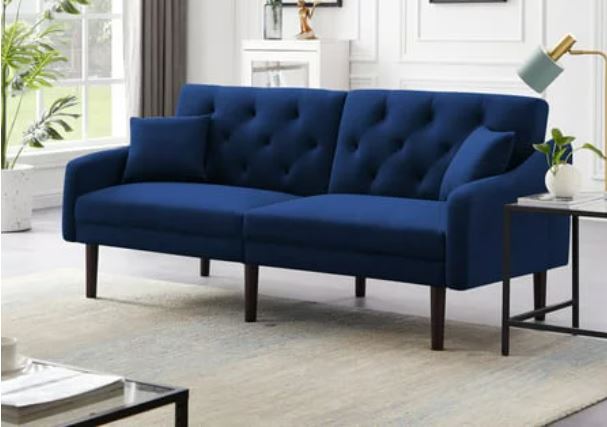 A modern sofa bed designed specifically for small apartments, tight spaces, and offices. It contains two pillows and is adjustable to convert it into a bed for sleeping.
When you convert the sofa into a bed, you can adjust the angle as you wish, and to your liking.
The pillows are highly padded to provide comfort and relaxation to the person and guests.
Read Also : Small Apartment Decorating Ideas
3.Denver Sofa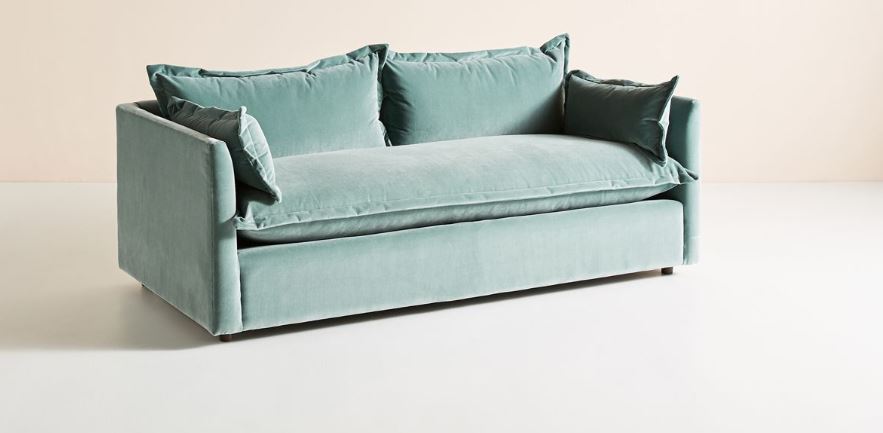 Handmade sofa, and it is considered one of the most luxurious sofas in the United States of America.
It has a high price and, frankly, I consider it a good investment. It includes two pillows. Its design is spacious and allows you to entertain your guests and friends. The openness of the sofa makes the place cozier.
4.Novogratz Brittany Sofa Futon – Premium Upholstery and Wooden Legs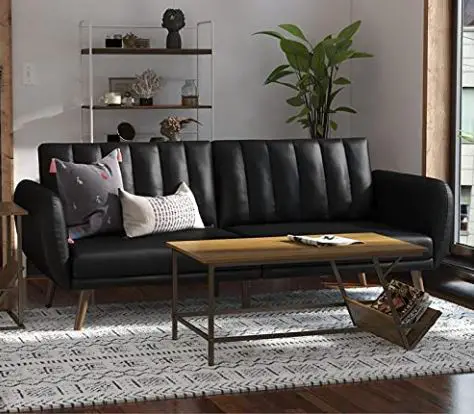 The most comfortable apartment sofa, in my personal opinion, thanks to the quilted and ribbed design, a product that allows you to relax for long hours, available in many colors that match the decoration of your apartment, consider it the best piece in terms of elegance and modern design, which combines luxury and functionality, and at a good affordable price.
5.Beverly 62" Upholstered Loveseat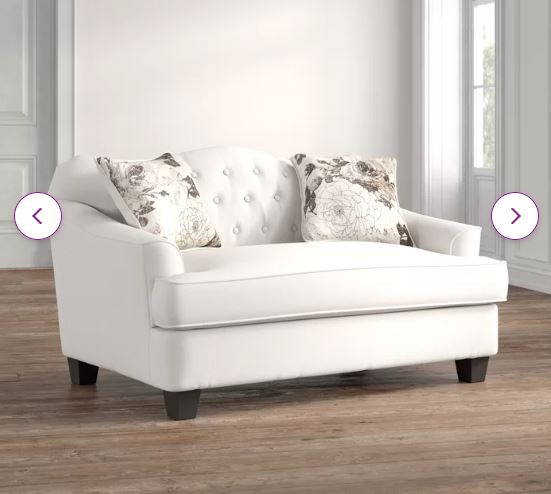 Beautiful and eye-catching design, made on a solid wood frame, the sofa is supported by seat-like cushions, easy to adjust, you can sit and relax, the arms are comfortable, it offers two seats, it is available in only two colors, which is the only negative point of the product.
Read Also : Small Apartment Organization